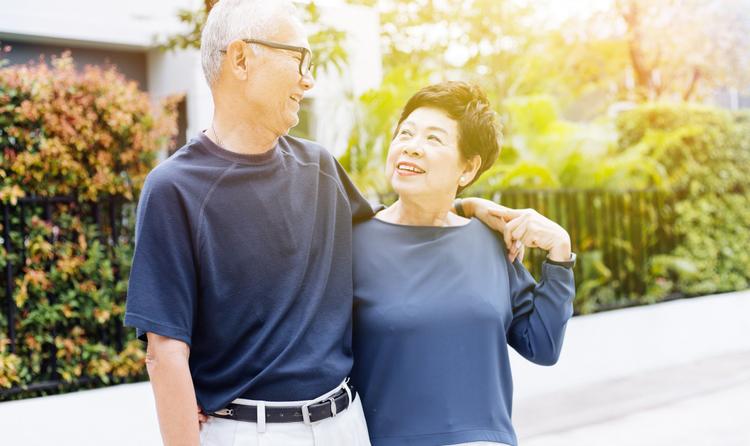 REVIEWS
Don't take our word for it. Read exactly what our clients have said about the service they've received at Totalcare Hearing.
Ear wax removal was fast, friendly, gentle and effective!
Great service, 1st class attention. Thank you for the return of my partial hearing loss, I feel great!!!
My audiologist understanding of my needs was great. I am very pleased with my hearing aids. I would definitely recommend Totacare Hearing.
No pressure to buy and there are always options
Totalcare Hearing has given me back my life. I walked in off the street in desperation after a year of using expensive hearing aids which let me to hear almost nothing. The company which supplied these, insisted my hearing was so bad no other aids would be any better and my only alternative was a cochlear implant.
Signe at Totalcare immediately said there were alternatives, which work brilliantly! My friends noticed the change straight away and I have resumed social contact which I had been avoiding.
I have had great service with no pressure to buy. Because Totalcare deal with most major suppliers they can offer a product to suit the client, not to meet a sales target.
Wonderful, personable, friendly, empathetic. Thank you so much!!
Both Lyndell and Ally were so competent and friendly. Ally was great at putting me at ease.
I have always been satisfied with your service and have recommended you to my own clients.
Very happy with every aspect of my treatment here, right through from confident GP referral to booking at reception, assessment, fitting and follow up. No hesitation to referring Lachlan and his team.
Painless and convenient process considering it is my first experience with hearing aids.
I was pleased with the service I received by Lachlan and the beautiful staff. I will definitely be back to see them.
Quality of life has improved
My total experience is so good that I can't stop telling everyone about it. My quality of living has improved and everyone in my family is happy with my results.
Visited the Bondi Junction clinic. Very helpful advice and patient attitude, along with very competent skills.
Nick was very thorough with the hearing test and explanation of the results.
Efficent, effective and informative.
Very happy, good friendly service.
Lovely Service! Very professional.
I always feel welcomed and helped.
Lachlan is very professional and ascertains the needs of his clients very well. Highly recommended.
This is a great team. Always thinking of my wifes and my needs. Always willing to "go the second mile".
Everyone has been great. I've been very happy with Nick who is attentive to my 'hearing needs'
Excellent service by the team.
Still visiting us, even though living out of Sydney
Have moved out of Sydney and travel to Totalcare Hunters Hill, because I have been with them for years (from Acute Hearing days) and still find everyone very professional and competent.
Lachlan is an excellent clinician for me.
Signe and Jeremy were fantastic and exceeded our expectaions in terms of care and service. Highly recommend them at Neutral Bay.
Very happy. Each time we needed assistance, it was more than excellent.
I could not ask for a better Service. Binisha was so helpful. Thank you to all your staff.
I have the TV streamer set for my hearing aids. Absolutely changed my enjoyment of TV. I very rarely need sub titles now. Thank you.
Dr Ally was very competent and thorough.
Your comfort is our top priority
I felt very welcomed and at ease and very happy and relieved.
The team have been so welcoming and attentive. Ally the audiologist is so caring and patient and has made this dauting process and effortless experience.
Wonderful Service, great staff and good hearing aids. Very happy customer, would highly recommend.
Nick was lovely and very understanding and caring. Explained the process with patience.
Nick has been great with fitting and service. Pleasure to deal with.
Great service. Everything well explained. Thank you
Very professional and friendly. Explained everything in detail. Very informative and helpful. Made us feel comfortable.
All awesome, fantastic team. Nick went above and beyond for adjustments to my hearing aid. Very comfortable discussing needs. Relief from an embarrassing ailment.
Clean Ears to help you feel comfortable
I came in without an appointment as I was in the area for medical appt. Michael did a quick ear clean and made appt for a full check up.
John P | Brighton Le Sands
Dr Ally, professional and highly recommended
I had cause to visit Totalcare Hearing at Bondi Junction. My consultation was with Dr Ally Kuperman, she was polite, courteous and very professional. I have a very rare medical condition which required the removal of my left ear. Dr Kuperman performed various tests and after examining my right ear advised me to consult an ENT as soon as possible. She arranged for me to have the consultation that afternoon. I recommend her most highly without hesitation
Helpful, kind... the list goes on
Signe is very welcoming, helpful, competent and kind. Jeremy at the front desk also very helpful. Thank you.
Managed to totally clear wax from both ears along with advice as to how to treat wax build up and during follow up.
I have already recommended Totalcare Hearing to friends and family, even those in country NSW.
Patience and Satisfaction Guaranteed
I received total care when my hearing was tested and I was fitted with my new hearing aids.
Michael was so patient to be sure I was satisfied and could manage them.
I am grateful to all at Totalcare Hearing Caringbah.
Hearing Sounds You've Forgotten
I can hear sounds that I have never heard before, so I am very impressed and very satisfied with Totalcare Hearing.
Considerate & Professional
All were very considerate and professional at each point of contact - came away better understanding my condition and my options.
Finally found my ear saviour! Excellent in everyway, a true professional.
[Michael]
Anyone with hearing problems should see Totalcare Hearing.
They are very professional and efficient, especially Michael Gordon.
First time I've been here and I'm really impressed with Dr Ally.
Positive outcome after initial reservation
I had reservations about purchasing a new type of hearing aid. Positive feedback from friends, I am now confident it was the right decision.
Lorraine L | Hunters Hill
I am glad I decided to go with Totalcare Hearing for my hearing needs. They are highly professional, efficient and friendly.
Dusan B | Caringbah South
I have already recommended Totalcare Hearing to friends and family.
Quality service at all times
Nick gave me confidence in my hearing test which was a lot more comprehensive than other hearing tests that I have had at other companies. Very happy with my new aids.
Testing very comprehensive. Equipment and hearing aids very good. Excellent service. Have already recommended the service.
I found all at Totalcare made the fitting and access to Hearing aids approved by iCare very supportive and I am very happy with my Signia RIC aids.
John P | Brighton Le Sands
Highly skilled and great communication
Kathryn is very skilled in using the technology and making us compatible. She explains the process well and provides a solution for everything. Thanks.
High standards maintained at all times
I have been a client of Totalcare Hearing in Bondi Junction for a number years and would highly commend their standard of service. I never felt that I was being rushed through. Staff are really nice and professional.
Easy, quick treament, would happly come again. Thank you Raisse.
Welcomed & Cared For Each Visit
Every time I visit Totalcare I am made most welcome by Jeremy and am beautifully cared by Signe. I would be happy to recommend Totalcare to family and friends.
Excellent service every time
Service has always been excellent and I will be continuing to attend here and recommend the services to others.
Thanks Nick for your dedication in getting through the wax and suggesting a great solution for sleeping between night shifts!
Ally and Nancie were extremely professional, and Ally's personality made me feel very comfortable throughout the process.
Welcome back to the world of sounds!!!
Nancie the receptionist is very good, friendly and accomodating.
I have always found it a pleasure to attend my appointments. The appt's are always on time and each person is greeted with a welcoming smile.
I find my hearing is a lot better, the audiologist was very helpful and knew her job.
Supportive and equal treatment
Everyone I have dealt with is supportive, caring and open to options. No type casting happens. I feel totally cared for.
Your hearing health is our first priority
Signe has an incredibly caring nature and is one of the few health professionals who seriously delivers on care for individual rather than commerical gain.
Glowing service, knowledge and experience
The welcome from reception and the advice, empathy and knowledge from our audiologist Signe has been outstanding. We have great condidence in Totalcare Hearing and are happy to recommend them.
I did feel very confident in my Audiologist. She put me at ease, my needs were met and I felt very pleased.
Tick for product and Tick for staff
Not only are the products (hearing devices) excellent, but all the staff are always very helpful and friendly.
Jozef J (97.5 yrs) Engadine
Thank you. I can hear again.
Comfortable fitting of aids, easy to maintain.
Very, very good.
High Confidence in our Service
A profession hearing clinic with all the equipment including a soundproof room (at Hunters Hill) to test your hearing.
I have full confidence in their assessment. Thank you.
Good experience - felt confident with Nick's communication and would recommend to others.
I was treated with respect and consideration.
The explanation of my hearing 'health' and future program for consultation was very reassuring.
Thank you
Patricia C | Hunters Hill
Am most happy with the service provided to me.
Lovely audiologist and lovely receptionist.
Annie the audiologist speaks very clearly and obvioulsy knows what she is talking about. I was at ease completely at all times.
Kathryn is always very helpful. Explained all the details of my hearing aids. Made it easier for me to know both my old and now my new aids.
Lee also is always helpful too. A great team. Thank you!
Most impressed with the care given and very happy I'm able to hear again.
Friendly, Helpful and Professional
Well done, good service.
At 96 years old, all too small for my fingers. But, part of daily life - hearing that works.
I am very happy with the care and understanding and help the staff and Totalcare specialist have given me! I can highly recommend to have your hearing tested!
Annemarie C | Bondi Junction
Very favourably impressed. Good location and audiologist and office staff friendly.
Richard S | Bondi Junction
At last after so long of not hearing, I can hear. I'm so happy!
I would like to express my great delight with my new hearing aid from Totalcare Hearing, my audiologist was great to deal with right from the start. 1. My wife tells me I don't shout as much which makes her very happy and my children are delighted too. 2. Clear group conversations, loving it, and would highly recommend the brilliant solution provided by your Siemens Pure Binax 7.
My hearing ability obviously started to decline several years ago, but as it was so gradual, I was not really aware that I was not hearing the full range of sounds with the same clarity as when I was younger. I have a moderate hearing loss and a hearing aid has rectified most of my hearing problems. Totalcare Hearing offered a two week trial. I was impressed and surprised to hear long lost sounds and conversation clearly.
I spent the two weeks getting used to "hearing things" and understanding what was being said on the television without having to guess and fill in the gaps. A bit of a novel experience and the sound is very clear over all frequencies and in group conversation. I also like the compact size of the hearing aids, and the unobtrusive speaker-in-ear.
Thank you very much for all the assistance given to me and it is very much appreciated.
I am just so thankful, you gave me back the ability to "hear space". I open my door now and I can hear the universe. No longer isolated, or feeling claustrophobic.
Dear Mr Gordon, I am sure I cannot claim to be the only person to write a letter of commendation to Totalcare Hearing in recognition for the superb service accorded to me on my recent visits to the Neutral Bay practice. From the moment I walked into the reception area, I was made to feel welcome and that my presence really mattered – and all done so unobtrusively. The attention I received from the audiologist during my initial and subsequent consultations, I can only describe as excellent. On each of these visits the atmosphere was very relaxed, but without compromising the high standard of professionalism. Finally, I wish you all continuing success in the future, and may I say how fortunate I am to be in the competent hands of such caring professionals whom I can only describe as the epitome of Totalcare
To all whom it may concern, After years of poor hearing and having spent thousands of dollars on new hearing aids and going to 2 different hearing aid specialists, I have finally arrived at Totalcare Hearing. I was referred to Totalcare by a friend at the bridge club who told me that he could hear properly for the first time in years. On my visit to see Totalcare I met Signe who showed me hearing aids which have effectively changed my life. I un-hesitantly spent some more to acquire these hearing aids. Previously to attaining these new hearing aids I had given up going to court as I could not even hear the Judge from the Bar table. The service I received here has been exemplary and far more detailed and pleasant than I had received at the two other providers.
For years I resisted Hearing Aids
For years I resisted the very idea of hearing aids. Everyone told me I needed them, but I insisted I could hear quite well enough without them. Actually a lot of it was guess work. Finally, though, I admitted to myself just how much I was missing – in conversation, in theaters, in films. So I gave in, and set about checking out various providers. Happily I chose Totalcare Hearing. The staff could not have been more helpful or more efficient. They accurately identified my problems and fitted me with a pair of Oticon aids — very discreet, very effective. They've changed my life! I wear them every day and now I don't miss a thing. What's more, as a senior I received a substantial discount! Many thanks to everyone at Totalcare.
In this busy world and it's rushed lifestyle to day, so many good things, actions and services are just simply taken for granted. I'm writing this note to say how really impressed I have been from the first day, I entered entered the reception of your well presented clinic. On that day, there was a very relaxed atmosphere, and the general persona embraced me with a feeling of being with seriously professional people. I immediately had a feeling of total, relaxed confidence. Returning many for check-ups Totalcare Hearing at Waters Road Neutral Bay has maintained the same ambiance, and seriously professional services have not in any way diminished.
Dear Michael, I write to let you know that, after over two months use, I am extremely happy with the pair of Oticon hearing aids you have fitted to me. I must confess to being dubious at first of the need for two rather than just one for the bad ear, but you convinced me and there is no doubt that it was the right decision. I have now been to several crowded occasions, wearing the aids of course, and found my enjoyment and participation much improved. I thank you also for the time and trouble you and Jeremy gave to answering all my queries both during and after the trial period. I wish your business every success in the future, you deserve it.
Very impressed with the attention
B Meekings | Burraneer Bay
Kathryn and Totalcare Hearing are very understanding and helpful.
Most helpful with my hearing aids.
Kathryn has always been most helpful with my hearing aids. This was my first experience with hearing problems. She explains everything. Nothing is a problem, I have recommended her to others in our circle of friends.
Very keen to make the experience as easy as possible
Kathryn is very keen to make the experience as easy as possible. She has a good knowledge of hearing aids and the auditory system.
I have been extremely happy with the service I have received. Everyone has been very professional and also helpful providing advice regarding my mother's deafness.
I have recommended to friends
The service is fantastic from the front desk to the professional. I have recommended to friends without hesitation. Great service and very friendly.
Always pleasant to visit.
Very good results hearing things not able to hear before. Very pleased to have changed from previous provider to Totalcare Hearing
E. Marsden | Hunters Hill
Alice was very patient and most understanding and made me happy to visit.
R Smart | North Turramurra
All the crew at Caringbah are very friendly and helpful at all times
Kathryn looks after me. She is very good at her job.
I attend Totalcare Hearing at Hunters Hill. Alice is fantastic!
I recommend Totalcare Hearing
Dear Alice, I would recommend you and of course, as always encourage people to contact you with their hearing concerns.
E Nicholas | Hunters Hill
I would like to recommend Totalcare Hearing to all who need the hearing tested. Their staff really make you feel welcome.
Emma is the best and most professional.
I am very happy with Kathryn's service. Very professional.
I would 100% recommend Totalcare Hearing at Hunters Hill. Michael is an audiologist I would recommend to anyone.
Alice is excellent-very easy to talk to, understanding and she and can explain the products and gives on total confidence you have got the best solution. Could not be happier.
Very big difference with the EVOKE in a noisy environment and the ability to use the APP to neutralise surround sound.
Sound is much more natural, even my own voice.
I am very happy with the new hearing aids. Thank you for your recommendations.
I think that the Widex Evoke is the best hearing aid I've ever had. The audiologist was a great help.
Fabulous treatment for patients. Nancie is absolutely outstanding!
Top service, got the right aid. Top front desk! No high pressure was a big plus.
Emma was very good explaining things to me. I needed a new part to my hearing aid and she fixed it immediately.
Amazing wireless hearing aids.
Michael my audiologist found wonderful hearing aids for me. He explained each and every process with through information in a manner I could easily comprehend. I am so pleased with the outcome. I would highly recommend Michael.
I have found Kathryn and Lee extremely helpful and with a smile. They are very will to help older people.
I have been a client of Totalcare Caringbah for many years and they have always met my need in every aspect. My audiologist Kathryn is outstanding in her professional knowledge and her very pleasant and friendly manner at all times.
I found the staff all very good, Michael especially was very good to understand and was very pleasant to deal with.
Emma is extraordinary, the best audiologist I have ever dealt with. A true gem!
I have recommended many people to Emma and they are very satisfied as I and my wife are. Nancie is a very good and friend receptionist too.
Emma is a lovely lady and is so helpful in every way.
Emma is magnificent. we are thrilled and excited that she is looking after my elderly mum's hearing.
Thank you for the care and satisfaction
Charlen was extremely helpful with the first consultation and hearing test. The follow up appt was great and she was patient with making sure I understood the technology and how to use the phone App.
Marguerite S | McMahons Pt
Charlen took a lot of trouble to understand and fulfill my needs.
A large improvement in the hearing now. My friends do not have to repeat what they have to say twice. Thank you.
After 66 years, my husband now has hearing in his deaf ear.
Judith and Bill M | Hunters Hill
...with my first enquiries and follow up to meeting my needs as my hearing deteriorated. Thank you Alice!
Good service, charming staff and very handy to where I live.
Both Emma and Nancie are great! Very professional, best experience ever - makes South Africa very backward.
Everyone has been most helpful and encouraging.
Excellent care from Emma, she is an exceptional audiologist.
I understand the whole process so much better, thank you.
I am so impressed with the care, patience and professional treatment offered by Totalcare team.
I am very happy with Totalcare Hearing, many thanks.
By Kathryn. Hearing greatly improved and I have already recommended your services to friends.
Blood fantastic all round!
Clinic Hours
Monday - Friday, 9.00-5.00pm
Bondi Junction

(02) 8076 3766

Neutral Bay

(02) 8076 9118

West Pennant Hills

(02) 8859 8880
STAY CONNECTED
Enter your e-mail address to get special offers and latest news.
©2023 Totalcare Hearing All Rights Reserved