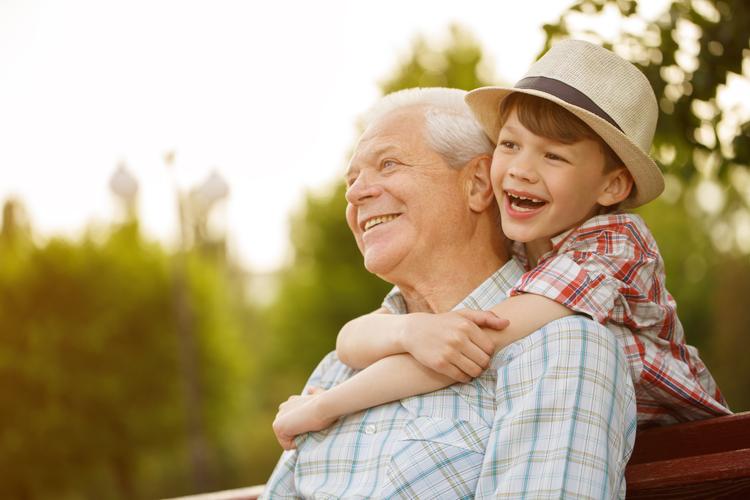 Michael
General Manager and Audiologist
Caringbah
Michael has worked in many areas of the Audiology profession both overseas and in Australia, including several years working for a leading hearing aid manufacturer as their Australian National Audiological Manager. His experience there enabled him to develop the purpose built audiology suites used across all of Totalcare Hearing's clinics that exceed the demands of modern audiology. Michael has prepared and presented numerous educational development seminars for Audiologist in Australia as well as Asia.

Dr Ally
Accredited Audiologist
Bondi Junction
Dr Ally Kuperman, a long-standing audiologist in Bondi Junction and local resident of the Eastern Suburbs joined Totalcare Hearing in June 2019.  Dr Ally has extensive experience in adult diagnostic and rehabilitative audiology, tinnitus assessment and management, hearing aids prescription and counselling.
Dr Ally's interests include tinnitus and hyperacusis, complex adult rehabilitation and musicians' hearing services. Dr Ally has also been instrumental in providing new interns and masters students with training and mentoring.  Dr completed her Doctor of Audiology in 2016.

Charlen
Accredited Audiologist
Neutral Bay
Charlen gained comprehensive experience working in her native country of Canada, England as well as nearly 15 years in Australia. Her interest lies in all areas of audiology from paediatric diagnostics through to the treatment and rehabilitation of hearing loss and tinnitus management.
Charlen joined Totalcare Hearing in 2014 and her care and concern for her clients is shown in the positive outcomes they report.
Signe
Accredited Audiologist
Neutral Bay
Signe has considerable experience working in both adult and paediatric audiology with a particular interest in paediatric assessment and diagnosis.  Signe is our specialist audiologist in conducting 
Central Auditory Processing Disorder
 (CAPD) assessments and diagnosis, for children 7.5 years and older.
Signe has been with Totalcare Hearing Neutral Bay, since 2012. Prior to joining us, she enjoyed many years working alongside an Ear, Nose and Throat specialist. This provided her with invaluable experience in all areas of electrophysiological and balance assessments.

Lachlan
Accredited Audiologist
Hunters Hill
Lachlan is a qualified Audiologist who is committed to making a difference in the lives of his patients. He is a local Inner West resident that enjoys all things sport and travel related. Lachlan has had extensive experience and is particularly interested in adult diagnostic and rehabilitative audiology.

Nick
Accredited Audiologist
Hunters Hill, West Pennant Hills
Before joining Totalcare Hearing in July 2019, Nick worked in Northern NSW, providing audiological services within a rural context. While, primarily experienced in adult rehabilitation, Nick is interested in the whole spectrum of audiological services, and finds great satisfaction in listening to, and assisting both paediatric and adult clients.
Nick also has a background in music performance, specialising in jazz saxophone and still performs when given the opportunity. He has a passion for helping musician's and audio engineers protect their hearing while mastering their craft.
Binisha
Accredited Audiologist
Caringbah
Binisha joined the Totalcare Hearing team in March 2021 as an intern audiologist. Binisha is now a fully qualified and accredited audiologist, seeing both children from 12 months old to adults. Binisha made the move from Melbourne and has enjoyed exploring the beaches and trying all the food Sydney has to offer.

Peitra
Accredited Audiometrist
Caringbah
Peitra joined our Caringbah clinic in October 2018 following 20 years in senior roles within the Insurance and Sports industries. Peitra's goal was to become an Accredited Audiometrist. She has since completed her Diploma of Audiometry. A long time Caringbah resident who is passionate about hearing health, Peitra is interested in all aspects of adult and paediatric audiology; from diagnosing hearing loss, to the fitting of hearing aids, rehabilitation and counselling. Committed and caring, Peitra is a lifelong learner who when not helping clients, loves spending time with her family and is training for another half marathon.

Jeremy
Clinical Coordinator
Neutral Bay
Jeremy started with our Neutral Bay clinic when it opened in 2011 and he has over 25 years' experience in customer service and administration.
Jeremy is well-loved by all the Neutral Bay clients due to his dedication in ensuring all clients are well looked after.  He also enjoys a good conversation on any topic, which has many of our clients popping in just for a chat with Jeremy.
Jeremy loves surfing and will be out most weekends hitting the beaches of Central Coast.

Rashika
Clinical Coordinator
Hunters Hill
Rashika was a Montessori teacher for 21 years, prior to joining the audiology industry in 2012.  Rashika started with Acute Hearing at its inception and is now part of the Totalcare Hearing team when Acute merged with Totalcare Hearing in 2019.
Rashika loves welcoming clients to the clinic and helping them solve minor hearing aids issues they are experiencing. She also loves to chat with clients, listening to their stories – many that are wonderful and hilarious.
"Service with a smile is my motto!", says Rashika.

Ashley
Clinical Coordinator
Hunters Hill
Ashley joined our Hunters Hill clinic in early 2023 and fast became a valueable member of the team.
Ashley moved to Sydney from sunny California in 2022. Ashley has a masters degree in Education of the Deaf, having worked with children in hearing health for eight years.
Ashley loves iced coffee, playing video games, and spending time with her husband and two cats.
Clinic Hours
Monday - Friday, 9.00-5.00pm
Bondi Junction

(02) 8076 3766

Neutral Bay

(02) 8076 9118

West Pennant Hills

(02) 8859 8880
STAY CONNECTED
Enter your e-mail address to get special offers and latest news.
©2023 Totalcare Hearing All Rights Reserved